Being able to adjust a driver to various positions is not only becoming expected but just the way it is. But Cleveland Golf looked at this trend and said no thank you. Their latest driver, the Cleveland Launcher HB, offers not one option for adjustments. So, now we're asking, can the new Cleveland Drivers compete in this hi-tech realm of adjustability? Keep reading to learn our thoughts…
What to Consider Before Buying a Cleveland Launcher HB Driver
Before buying a new driver, it is important that you pick a driver that fits your game the best. Drivers have different characteristics and will have a different effect on your overall game. Here are the different categories drivers fall under:
Game Improvement drivers
Max Game-Improvement drivers
Better Player drivers
Game Improvement drivers
Game improvement drivers are ideal for golfers who might not be able to place shots in the fairway strategically but do not need to sacrifice distance, feel, or appearance for maximum forgiveness. These drivers are the most popular, and most golfers tend to fall in this category
Max Game Improvement drivers
Max game improvement drivers make it easier for a golfer to stay in the fairway through design manipulation of the heads. Heel weighting is the norm. And heads are closed even more to keep the shots safe from slicing.
Better Player drivers
Better player drivers give you significantly more control over where the ball travels. They also tend to have a lower launch and less spin. If you are not confident that you can consistently make the same swing every time you should not look at these drivers.
Things to Know Before You Buy
Budget
It is best that you already have a budget in mind before going shopping for a new driver. Having a pre-determined budget will prevent you from overspending. By having a pre-established dollar amount that you are willing to spend, you can narrow down which possible drivers are candidates for purchase.
Trade-In Value
Some of your older clubs may be able to be traded in to help lower the purchase price of your new driver. Additionally, selling clubs through third-party sites is a great way to help make some money to offset the cost of your purchase.
Fitting
While you may think that you can confidently choose the right driver for your needs, working with an expert who can fit you is a smart move as this will save you time, stress, and money.
Warranty
Manufacturers usually offer a warranty. Knowing your warranty coverage is essential to understand before making a purchase. One example, if the shaft breaks at the hosel the company should offer some form of reshaft at no-charge. But, something that will not be covered under warranty is snapping the driver over your knee in anger.
The Cleveland Launcher HB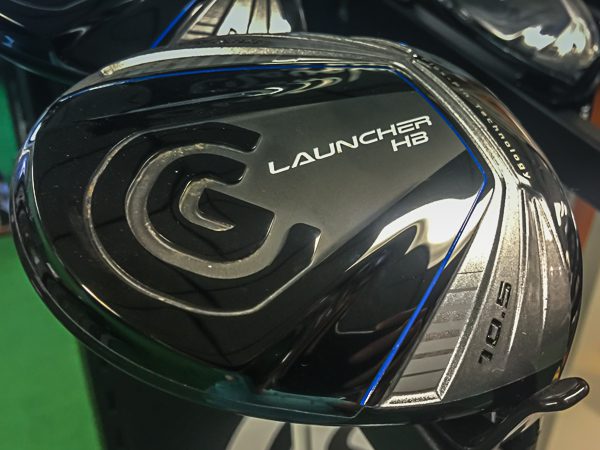 Cleveland Golf entered back in the driver game with the release of their Cleveland Launcher HB after taking a backseat to Srixon for a few years. While the driver released almost a year ago, we thought we'd investigate this driver.
Cleveland Drivers Past Names
The Launcher name has been a part of Cleveland drivers through the years and has seen various variations. The name is synonymous with Cleveland Golf. Which is why the company chose this name for the latest driver. Hi-Bore is another name associated with the Cleveland wood line, and that is what the HB stands for
LAUNCH IT longer
The company claims that users will be able to achieve amazing distance by Launching it longer. We'll get into the WHY'S of these claims here soon, but…
If you didn't know –
There is no adjustability with this driver.
But, they did borrow technology from Cleveland drivers of the past and produced an affordable driver that seems to be getting good praise from those who play it.
Pros
At $299.99, this driver is very affordable.
The stock shaft is high-
Driver produces a high launch due to the weight in the rear of the sole

Moves the center of gravity (CG) as low and far back as possible.
Cons
There are no adjustable weights to make changes between shots.
Lack of shaft choices pigeonholes you.
There is a very loud sharp sound when hitting the ball.
Features and Benefits
Let's get into what makes this driver worth it's $299.99 price point.
Design
Part of the design of this 460cc driver is that the weight has been moved back low in the crown. There is also a silver-lined curving along the leading edge. This line gives the impression that the face of the driver is open, even though it is square.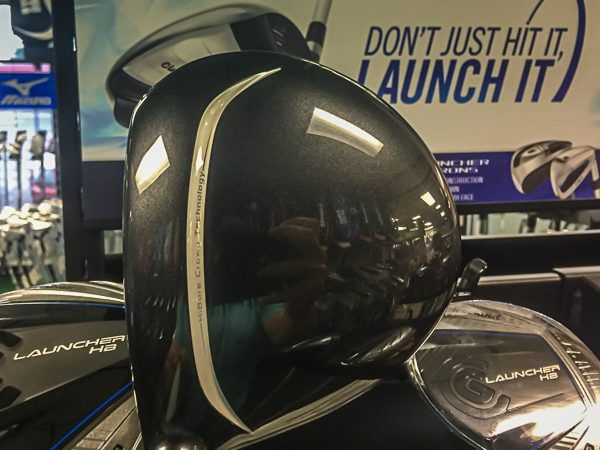 Overall, when standing over the club at address, the club looks good. The silver line, the Hibore technology, doesn't seem intrusive. If anything, it might be able to be used for alignment purposes.
Also, there are three lofts available:
Selecting the appropriate loft is best done with an experienced club fitter. But when in doubt, take the 10.5 if you're a mid to high handicap golfer.
Technology
HiBore Crown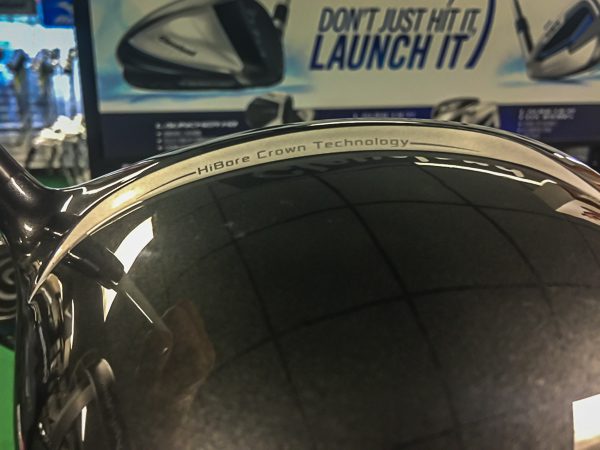 Cleveland brought back the HiBore Crown technology with this driver. With the HiBore step, weight is moved farther back and lowered. The HiBore step helps:
Lower the CG
More Forgiving

Moment of Inertia increases

Lower Spin rate
Another interesting feature of the HB technology is how it flexes at impact. Cleveland Golf claims this transfers energy to the ball…
Or in other words, increases ball speed.
Therefore, the Hi-Bore tech is supposed to create a very low-spin, but high-launch trajectory that hits the ball longer and straighter.
Flex-Fin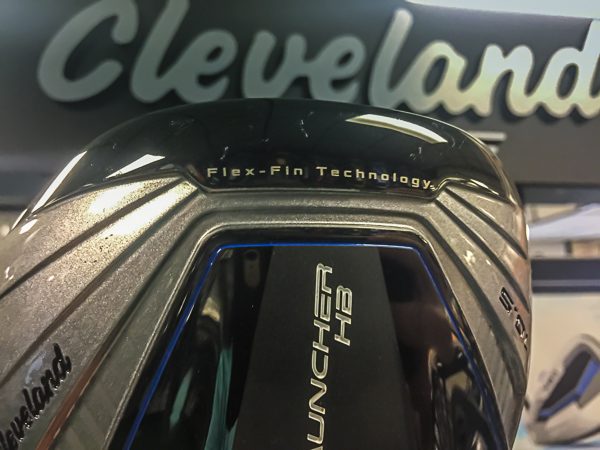 Another technology in this driver includes the unique flex-fins. The Flex-fin technology allows another point of compress during impact which should transfer even more energy to your ball.
Launcher Cup Face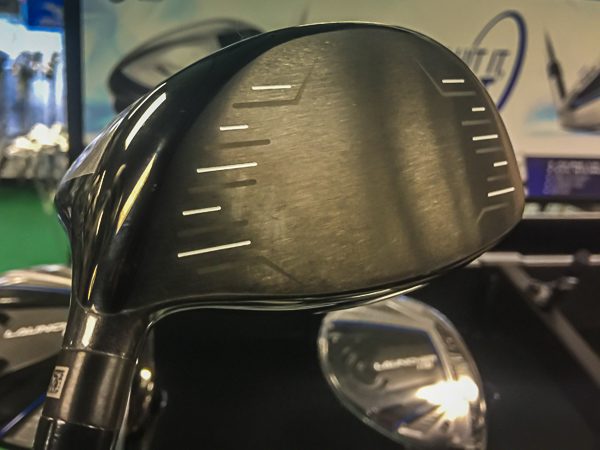 There's a new cup face in town, and Cleveland drivers have it. The Launcher Cup-Face helps create much higher COR (flex and rebound) across the face of the driver. Results should be more distance and speed for your ball. Because the weld point is behind the leading edge nowadays, this maximizes ball speed to increase the forgiveness you enjoy.
Weight Placement
Towards the back of the sole under the CG logo a weight has been placed to move the CG back farther and lower, and a touch towards the heel. Doing so results in a very subtle draw bias. This form of weight placement is prevalent in drivers and helps achieve a higher launch angle and makes them more forgiving.
Ultra-Lightweight Hosel
Cleveland is making a big deal of their ultra-lightweight hosel. Most drivers today have extra weight due to the adjustable hosels on them.
True. But how will that help you?
Well, The Cleveland R&D team took the excess weight savings and redistributed that weight to be… You guessed it:
Lower & Farther back in the head.
Which should produce a higher and straighter shot pattern
Thoughts on Cleveland's Tech
Most of Cleveland's 'Technology' is old news.  Bringing the weights back far & low are pretty much cliché.

And the cup face design is by no means breakthrough. Check out this GolfWRX article from 2007 to prove the point.
So do we throw the Cleveland Launcher HB driver out and say it's washed up?
Well, no.
This driver has a positive reputation for being long and forgiving. And that's with all the 'Ultimate Fine Tuning' drivers available. Cleveland obviously showed how old tech can get big results with this driver. Which leads to us discussing performance…
Performance
The R&D team for these Cleveland drivers wanted to create a club to hit it high and straight. Here are our thoughts on the results…
Distance
For the most part, this driver delivers on its promise of being able to LAUNCH It. One way this driver accomplishes that is through its weight redistribution. From the technology points listed above, it's easy to see how it can increase your distance.
Forgiveness
It appears the Cleveland Launcher HB is a very forgiving driver. Cleveland focused on redistributing weight to move the CG back and low. Therefore, you will enjoy a larger sweet spot when using this driver, which means that even off-center hits will not be so extreme.
Sound
I found that one of the main problems with this driver is the sound you will hear on impact. It's loud and will disrupt the silence that you generally hear on the golf course. If you like to announce that you have just teed off, you'll love how this driver sounds, as it makes it seem like you hit the ball farther than ever before, even if that's not true.
Shaft Option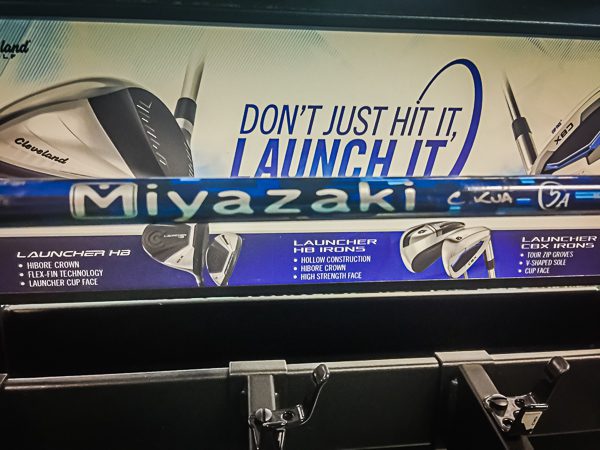 The Miyazaki C Kua 50 is a lightweight. The weights per flex according to Cleveland Golf are:
A 53 grams
Regular 55 grams
Stiff 57 grams
Golfers with slower swings will probably get the best results.
Also, the torque is on the higher side hanging out around 50.0. And the shaft is more of a tip soft. Golfers with aggressive swings might feel the shaft is too whippy. But what I just said is in theory. You need to test the club yourself and see how the shaft performs and feels with your swing.
Also, the length of the club is 45.5 inches long. With LAUNCH IT as Cleveland drivers motto, the shaft length falls right in line.
Price
Unlike other drivers that tend to be very expensive, the Cleveland Launcher HB offers an excess price point of only $299.99. Therefore, it's one of the market's most affordable current model drivers.
A sub $400 driver may be ideal for golfers on a budget or not interested in making a large investment.
Social Proof
After looking online for reviews, I found some positive reviews from other golfers who have tried this driver. Reading these reviews told me what I already knew, that the Cleveland Launcher HB can help almost any golfer improve their game and enjoy longer and straighter drives without a lot of fuss. Here are some of the reviews so you can see for yourself what people are saying.
Alternatives
Mizuno ST 180 Driver
The Mizuno ST180 driver is a great option compared to the Cleveland Launcher HB Driver It has a Shockwave Sole to produce explosive and raw energy to power for maximum yardage at high speeds. If you need more distance off the tee, this could be a great choice for you. At $399, it's worth checking out this alternative. Pick up the ST 180 Driver here.
Uses Waffle Crown technology for a low spin rate
Offers hosel adaptor settings
Alignment aid is shifted slightly towards the heel
Shop with us here
The Callaway Rogue
The Callaway Rogue is arguably the most popular driver of 2018. This driver has increased forgiveness compared to the previous model, Epic. But golfers of all skill levels are playing it. $499 is quite a bit more though. So, keep that in mind.
Offers improved swing speed and aerodynamics
Fixed weight in the back of the head
Jailbreak Effect: titanium bars located behind the face are 25% lighter than previous models
Here's our in-depth review of the Callaway Rogue Driver for more info.
Cobra King F8
The Cobra F8 is getting recognition as being long and straight also. Additionally, you can easily track your drives by syncing your driver to an app on your smartphone. Priced at $399, golfers who have a handicap of 5 to 25 and have higher swing speeds will benefit from this driver.
Ability to track drives through smart technology
Large sweet spot due to Cobra's E9 Face
Adjustable weight technology
Learn more here from our in-depth driver review
Conclusion
The Launcher HB is nice in a crowd of fine-tuning everything. Once upon a time, golfers didn't worry about anything when selecting their equipment… Just feel, loft, and flex. Then they focused on their swing. This club takes me back to that time along with past Cleveland drivers.
Cleveland focused on weight placement and making a light club to get the most distance and straightest drives possible. It does appear they achieved their goal. And the $299 price point is a major bonus as well.
Design – 8
The overall design of this driver is good. Reminiscing on Hibores of past, the newer version is not as noticeable. And that's a good thing!
Technology – 7
This driver does nothing in the realm of new tech. Regardless, the technology they did use, Cleveland made sure to capitalize.
Performance – 9
Considering there are no adjustments this driver flat out does what it claims. It is long and forgiving
Shaft Options – 4
I wanted to give this club one because only one shaft was available. But that's not entirely true because you could special order more. Plus, I appreciate how the company used the additional weight from not having an adjustable hosel and placing it in to improve shot performance.
Price – 10
$299 for a new club from a household name. That's all I'm going to say!
Reviews – 9
Overall, the reviews are pretty good.
For being a non-adjustable driver the Cleveland Launcher HB is still very competitive compared to other options. If you don't want to tinker with different settings then this club is worth a test.
User Ratings (

3

Votes)