If you're in the market for a new driver for the upcoming 2023 season, you'd be wise to look into the Ping G430 drivers. There has been plenty of buzz about these drivers since they were released last month – Ping drivers are renowned for delivering straight and long shots with consistent accuracy, so it makes sense that it's on your radar. These solid clubs will undoubtedly help you improve off the tee by providing some real power and control and helping you up your game. Take a closer look at what Ping G430 drivers have cooked up and see if it'll give your game an edge this upcoming year.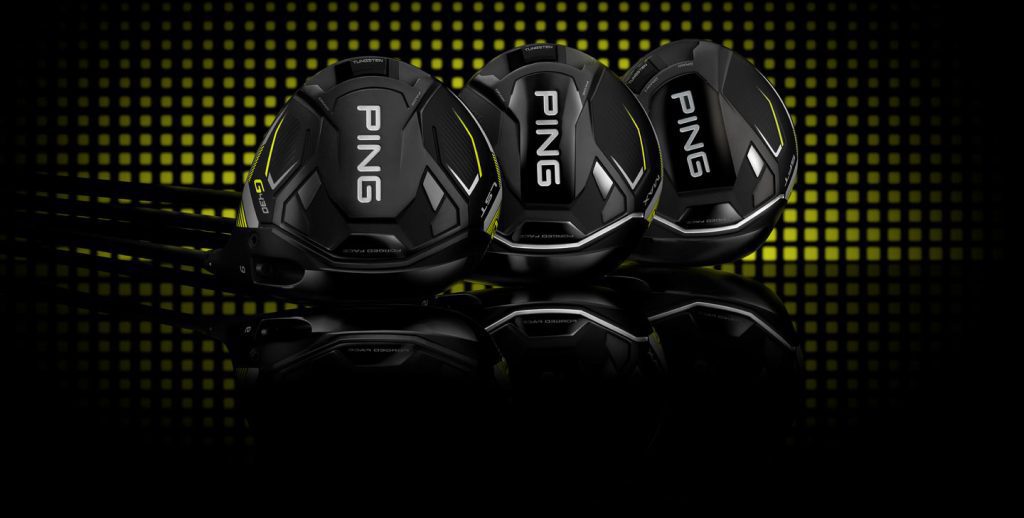 The Ping G430 Drivers
The Ping G430 Driver Family line up as follows:
MAX ($600; 9, 10.5, 12)
SFT ($600; 10.5)

The MAX and SFT models also come in a high launch (HL) version for an additional cost of $30 per clubhead.

LST ($630; 9 & 10.5)The MAX and SFT models also come in a high launch (HL) version for an additional cost of $30 per clubhead.
The Quick Scoop
The Ping G430 drivers are designed to be more forgiving than previous models. They feature a thicker face, which helps to increase ball speed and distance. The drivers also have a weightier feel, which can help you hit the ball straighter. And finally, the drivers are available in three different versions: the MAX (for a neutral flight), the SFT (for a draw-biased flight), and the LST (for a low-spin flight).
Keep reading to learn more about this new driver line from Ping Golf
The Ping G430 Driver Family: Overview
Ping's new driver lineup features an intriguingly designed face which has been created to provide improved distance and energy transfer. While the T9S+ titanium alloy within the face is thinner, it has also been specifically calibrated with varying thickness levels, a higher face height, and a thicker overall structure, providing added stability.
This combination of features helps generate more speed off the tee ensuring increased ball speed across all strikes.
According to Ryan Stokke, Ping's Director of Product Design, rather than adding excessive deflection to the face of the club, they have instead managed to create a design that encourages greater energy transfer from the driver to the ball at impact. This, combined with added weight at the back end, adds further stability, so golfers are able to hit more consistent mis-hits for longer distances.
The Ping G430 drivers improve their forgiveness by changing the face's curvature from crown to sole. The loft is decreased on the lower part of the face, reducing spin on shots, leading to less distance loss when mis-hits occur. As a result of this alteration, players experience more consistent spin and ball speed all over the clubface, whether they make contact with it at its highest point or lowest. This helps to neutralize the difference in spin between the sole and crown.
An additional benefit is that golfers get more ball speed when making impact lower on the face, thanks to its reduced loft. Researchers believe this could be a meaningful way for players to gain performance consistency in their shots, notwithstanding any previous technique imperfections or inconsistencies.
It is also likely to help those just starting out as it eliminates some of the difficulties associated with taking off too much spin from shots hit off center by lowering them onto a flatter part of the clubface.
Related: Ping G425 Drivers Review
One more thing to consider….
Ping has always been focused on the power of forgiveness, and that hasn't changed with their drivers. To help aid in forgiveness, Ping placed a Center of Gravity (CG) Shifter in the rear perimeter with movable tungsten weights. Ping increased the tungsten weight in the CG Shifters for the different models as follows:
25 grams for the MAX
22 grams on LST and SFT models 
Ping has also shortened the track so that the weight stays more centralized, aiding stability while accommodating fade and draw adjustments.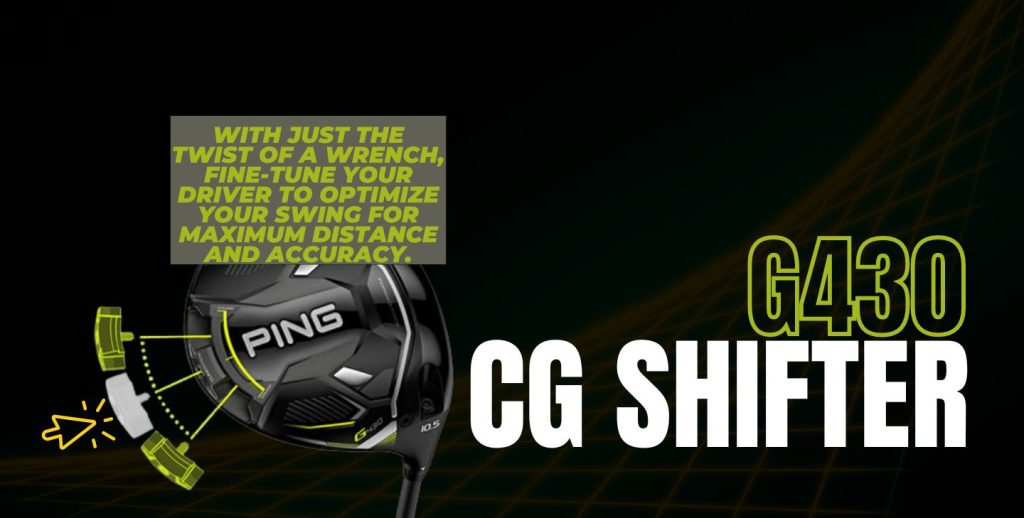 Moreover, the SFT model features an even shorter weight track designed with a heel bias for those wishing to combat a slice.
Finally, each of these varieties also provides excellent performance – with MAX capable of correcting up to 8+ yards of influence and LST managing 7+ yards contrastingly.
All three models have been engineered to improve launch conditions, resulting in higher shot distances while maintaining accuracy and improved forgiveness on off-center strikes.
SFT Tech
To enhance performance for slice-fighting SFT players in particular, Ping studied the unique impact patterns they require, creating a new model with an adjustable weight track and center of gravity that is less toward the heel side than previous versions. While it still produces the same draw effect, its lighter weight, and more neutral CG leads to more efficient impacts. To achieve this result, Ping decided to decrease the total weight of each club and the swing weight.
To explain further, Stokke commented: "What we did was we actually just brought the total club weight down and the swing weight down, as well. So it's lighter with a more neutral CG, but it's still producing the same kind of draw effect. By not having the CG as far to the heel side, it actually leads to more efficient impacts."
On the slice-fighting SFT model, the weight track is shorter still and more heel-biased. It accommodates two positions:
Stokke said the former correct an average of 13 yards of a miss to the right while the latter nets out a 20-yard fix.
Our Thoughts on the SFT:
This improved design from Ping aims to provide pure satisfaction for their SFT players whose game relies on perfecting their impact patterns and avoiding slices or hooks in order to deliver accurate shots out on course every time – something that can now be achieved with greater ease due to this revolutionary driver technology from Ping Golf.
LST Tech
The G430 LST driver not only makes big gains in forgiveness but also pushes the boundaries of golf club technology. This design choice features an ultra-thin carbon composite cap covering the crown's back half, which helps to save 10 grams while increasing the moment of inertia and stability on off-center hits.
According to Stokke, the G430 LST has shown a significantly higher MOI improvement than its predecessor, the G425 LST.
This carbon composite cap is lighter than traditional materials used for crowns and is designed to lower the center of gravity for improved results. It wraps around the rear and sides of the head for full coverage, creating an aerodynamic shape for maximum speed and distance. The ultra-thin nature also increases launch angle and spin rate for more accuracy and control.
Furthermore, it helps increase energy transfer from clubhead to ball at impact resulting in faster ball speeds and additional distance.
Overall, this cutting-edge driver design provides increased forgiveness while still delivering performance benefits that can make all levels of players more successful out on the course. With its combination of lightweight construction and precision engineering, it is no wonder that the better players are turning to Ping's G430 LST driver.
The impressive G430 LST is also a compact driver with an aerodynamic shape, offering golfers reduced spin and fade bias that encourages straighter shots down the fairway. With its sleek design and two adjustable rear weights on the sole that can change the moment of inertia and launch angle, golfers can fine-tune their preferred ball flight for pinpoint accuracy. 
Our Thoughts on the LST:
With the Ping G430 LST driver, you'll get impressive gains in forgiveness and boundary-pushing golf club technology. This driver is perfect for golfers who want a straighter shot down the fairway.
MAX Tech
The Ping G430 MAX Driver is a fantastic driver for the avid golfer.
Its design features a tungsten moveable backweight that shifts the center of gravity to influence ball-flight direction, whether aiming for a draw, neutral, or fade shot shape. By adjusting the weights, golfers can alter ball flight up to eight yards, giving players greater control over what they need from their driver.
The VFT forged-face design also takes advantage of Spinsistency technology, reducing spin on the T9S+ face and producing quicker speeds and increased carry distances.
The internal rib structure and increased curvature of the crown, skirt, and sole fine-tune club frequencies, benefiting both sound and overall feel at impact for ideal performance.
An 8-Lobe Adjustable Hosel allows further customization with loft (±1.5°) and lie (3° flatter than standard) settings to fine-tune ball flight for the best drives possible.
Our Thoughts on the MAX:
The G430 MAX should help you hit the ball straighter and farther than you ever have before. With two adjustable weights, you can customize your ball flight up to 8 yards!
The High Launch Option
Ping has added a fourth (or fifth) option to its Ping G430 drivers lineup, having conducted extensive research regarding the face design and weighting of their traditional three models. Ping now has introduced an HL (high launch) model for both G430 MAX and G430 SFT drivers and has opened up options for a select group of golfers with slower swing speeds. 
To make this possible, the weight of the sliding component has been reduced to only 11 grams, while the Alta Quick shaft – a lightweight material weighing less than 45 grams – was used in order to make the club 15 percent lighter in total weight.
According to Stokke, these modifications have enabled players who have not seen any significant change in their driver distance over time to gain an additional 5-10 yards at maximum performance. The smaller sliding weight and the ultra-lightweight Alta Quick shaft make the HL model far more effective and efficient than conventional models, making it an ideal option for experienced and novice golfers.
Our Thoughts on the High Launch Option:
In short, Ping Golf designed the HL model specifically for those with slower swing speeds. These G430 HL model drivers have a reduced-weight sliding component, making the club 15% lighter in total weight.
Conclusion
All in all, the Ping G430 drivers offers something for everyone, whether you're looking for extreme forgiveness in the MAX model, a streamlined spin and launch control system with the SFT, or a more compact design with less spin with the LST. You can also pay an extra $30 to upgrade the MAX and SFT models to its High Launch (HL) version–boasting an 11-gram backweight and the PING Alta Quick shaft. With so many options available from this line of drivers, it's worth seeing which best suits your swing style.
So don't wait; find out what will work best for you and make your move today! After all, you can always count on Ping's commitment to performance and consistency–with quality golf clubs designed to help you get the most out of your game.
Which of the Ping G430 drivers best suits your golf swing? Let me know in the comments!
Thanks for reading.
FAQ's
What are the Ping G430 drivers offered for 2023?
For 2023, Ping is offering three models of the G430 drivers:
Max – Upgrade to the HL version for an additional $30
SFT – Upgrade to the HL version for an additional $30
LST
The MAX and SFT models come in both regular and high launch (HL) versions, the HL version adds an additional $30. The MAX model has head sizes of 9°, 10.5°, and 12° and retails for $600. The SFT model also retails for $600 but only comes in a 10.5° head size. Finally, the LST model has head sizes of 9° and 10.5° with a slightly higher retail price of $630. 
How do I choose the right Ping G430 drivers for my game?
So, which Ping G430 drivers are right for you? It depends on your individual playing style:

If you tend to slice the ball, then the SFT might be a good choice 
The LST could be a good option if you want more control over your shot-making. 
If you're just looking for the greatest forgiveness, then the Max might be the best choice.
No matter which Ping G430 driver you choose, you can be confident that you'll get a high-quality product to help you improve your game.
What are the benefits of using the Ping G430 drivers?
These drivers are so forgiving you'll be able to hit them straight, even if you're not the best golfer out there. With weight distributed in the extreme perimeter and thinner, more forgiving faces, these clubs will help your game improve in no time.
Plus, the CG Shifter has high-density movable tungsten weight in the rear perimeter of these clubs is now 25 grams (22 grams on LST and SFT models), with shorter tracks that keep the weight centralized.
Where can I test the Ping G430 drivers?
If you want to test out the Ping G430 drivers, your best bet is to find your local club pro or visit your closest golf store, an authorized Ping seller.
At Howard's Golf, you can get properly fitted for the driver on our Quad GC launch monitor. This way, you can ensure that the driver is the perfect fit for your game before purchasing it. We are located in Evansville, Indiana, if you would like to book a fitting with our award-winning fitters.