Finally, play your best golf in 2020 and hit penetrating ball flights!
Finally, Play your best golf in 2020 and hit penetrating ball flights!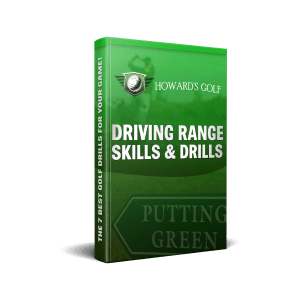 Get In Today While Practicing Self-Isolation
WARNING: This eBook won't be free forever. Get it now before it goes back up for sale
Dear golfer,
I'm in a pretty good spot lately with my practice routine during this self-isolation.
I've found some things that work for me over the years and, not to brag, but it's rare that I worry about my golf swing anymore.
Obviously, flashback.
Because it wasn't always this way.
Sometimes you hit a plateau with your golf swing, say a slice… then you figure something out, and you "break through" and start finding the center of the fairway off the tee or hitting more greens in regulation.
But what happens when you keep hitting plateaus?
You feel like you've solved it…
You're on your way now…
Then…BOOM! Old swing habits creep back in and the right rough starts to become your 2nd shot again…
"But I thought I solved this already!"
If that sounds familiar, welcome to my world not too long ago.
Over the course of my life, I really struggled with my swing. Success has never come easy. I made a lot of mistakes.
At wit's end, something occurred to me:
"What if there's a better method that ties all these issues I'm having together: a Practice Routine?"
I discovered what I was looking for: a practice routine if you will. Something that I used to achieve the results I have today…and something that's working for virtually all of my friends & colleagues.
"If I can get this right," I thought, "it could help me hit longer and more controlled shots…
…but as long as I keep getting it wrong I'm going to keep hitting slices, pulls and/or even the dreaded shank."
My Practice Routine became a bit of an obsession…
I went 100% "golf nerd" and a 1000% scientific with it!
And two things happened:.
1. I discovered that to really hone your golf swing you need to get super specific and break the swing down into 7 key steps. Steps that never rely on failed methods.
Like I used to, you may believe you must always spend hours pounding balls at the driving range for example. Not true. Just the opposite is true… and using this Practice Routine (it's really more of a foundational golf drills principle) you can make your practice time more efficient spending less time at the range. I did, and so can you.
You may know where this is headed:
I set out to give my friends & colleagues the same experience I'd had: a focused and intense skills & drills program with a single purpose:
Taking you by-the-hand, and leading you, step-by-step, to the next plateau
The program would have to be a guide that you download directly to your computer with a simple click of your mouse within seconds.
It would have to be easy-to-do, and fit into just a few weeks…
…but it would have to have transformational results…
This became known as The Driving Range Skills & Drills Guide
Act Now While This Guide is Still FREE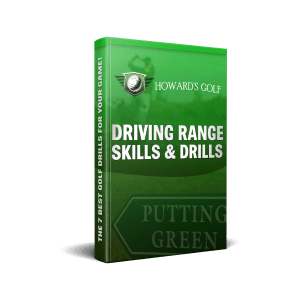 And it is quickly becoming our most popular golf drills program.
It's designed to give you the same swing improvement breakthroughs I experienced when I first applied this Practice Routine myself…
… except way more organized, because I'll be coaching you through it using my guide.
We're also making some outlandish claims:
"We'll make you a super-golfer!"
Where do I get off making that claim?
For starters, I went into "swing technique hermit mode" for a long, long time:
In fact, I took everything I've learned from decades of studying golf and compiling everything I know into this one solution.
By the end, I'd learned two big lessons:
I discovered that to really understand the golf swing you need to break it down into bite-size "chunks", as I mentioned earlier…
This is crucial in understanding swing mechanics, and BEYOND crucial if you want to really apply those swing mechanics to your golf swing and abilities…both in the short term and continually.
It really is all about this Practice Routine of mine…broken down into steps I'll be teaching you over the next few weeks, so you can…
Put an end to your swing frustration!
Unlike buying new equipment or working on your game while you play a round, The Driving Range Skills & Drills Guide is hyper-focused on just one goal:
Applying specific drills to accelerate your practice routine during this self-isolation and turn "I suck at golf" into outrageous golf success.
I used this exact plan myself, and everything about my practice routine completely changed. I'd gone from what I would refer to as a struggling hacker to the opposite. I could finally hit a penetrating ball flight too.
With that in mind, and people telling us all the time that they were struggling with their golf swing, and overwhelmed with all the information out there, I point them right here.
You can't help but make progress…
…and here's why:
The Driving Range Skills & Drills is a breakthrough guide for improving…and all without hiring a swing coach.
I've broken everything down into simple, step-by-step components:
How to hone your golf swing RIGHT (and how useless approaches like pounding a large bucket of balls at the driving range robs you of improving!)…

Little known secret that lets you add an effective loft of the wedge to get the ball up without any hand manipulation and reduce fat shots or bladed chips that skid past the green…

Exactly how you can make the most of your practice time…

So taking a full swing means you'll hit longer & straighter shots, right? Wrong! Page 6 tells you why…
Plus: Precisely why my approach ensures you'll start practicing with a plan without EVER having to take advice from your low handicap friends again…
You'll see results in as little as a few weeks!
I get it:
The bottom line is that soon our normal lives will return and this windfall of downtown will disappear, and that's why this program has been structured with an average of a few weeks as a time commitment…that's all.
Simply put, if you've got a few weeks… this program is going to completely change the way you hone your golf swing.
I've been working in the golf industry now for over 25 years… and for the next few weeks or so, I'm looking for golfers that are willing to put in the hard work and dedication to get the results I know you can achieve.
It won't be overwhelming… you're going to know exactly what to do… how long to do it for… and I'll be with you every step of the way.
In a nutshell, over the next few weeks I'll be your personal skills & drills teacher…
Listen:
The Alternative Is To Keep Feeling Stuck
If you're anything like I was, you can get pretty good at golf by just consuming anything and everything – YouTube videos, books, advice from your low handicap friends…
…but eventually you're going to feel "stuck".
And it can be frustrating, because what got you to this point, won't get you any further.
It's like downloading a big photo with a dial-up internet speed. First, you get the image in low-resolution…
…and, if you can stand a few feet away and squint at it, it looks pretty good.
But then the image would gradually, row-by-row, enhance.
By the end, you'd have a high-resolution image that looked good even close up.
It's true: to understand your golf swing is like downloading an image over a dial-up connection.
In the first stages, you're making big, messy strides, and practically everything you try will work.
Eventually, you reach a point where most of the easy wins are gone.
You now need to go back and pay attention to detail.
And it's exactly what The Driving Range Skills & Drills Guide is designed to do…
We'll take one step at a time, so you can see progress build and build!
And you can do it in just a few weeks.
(That's not an exaggeration: small wins every day can replace long and boring approaches, and often produce even better results because you say fresh and super-motivated.)
But we're closing the doors SOON… this guide is a special while we're in self-isolation.
To make sure you grab The Driving Range Skills & Drills Guide before the doors close, use this exclusive link below to sign up today!
Get In Today While Practicing Self-Isolation